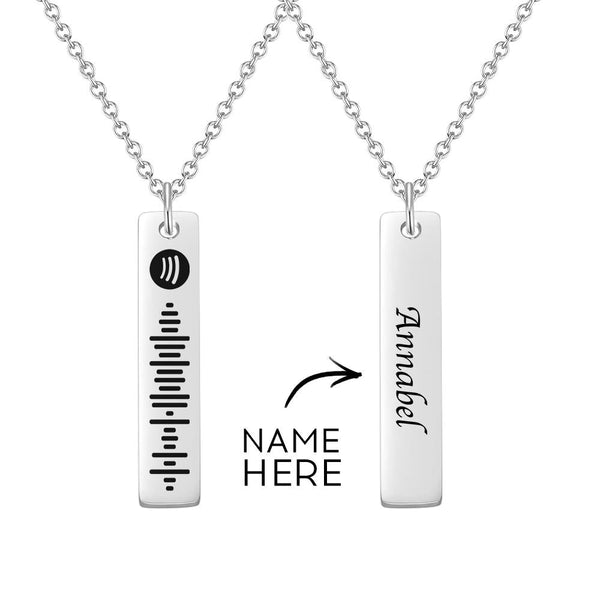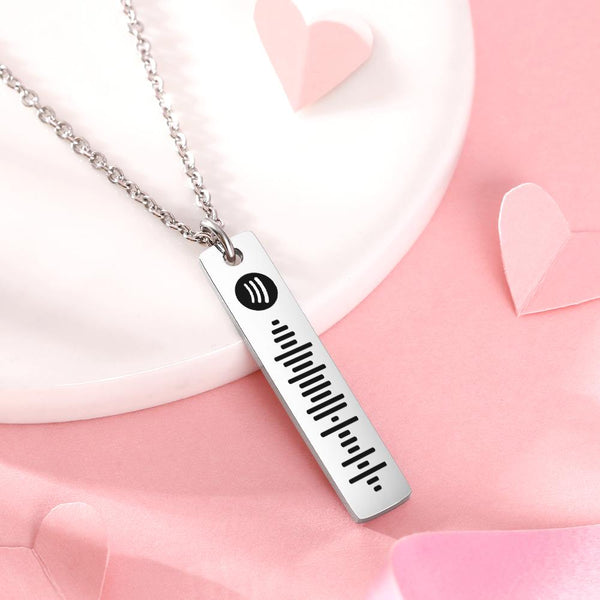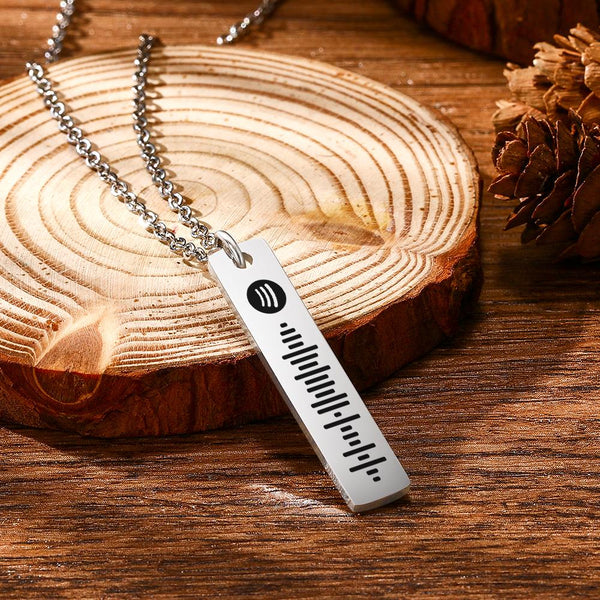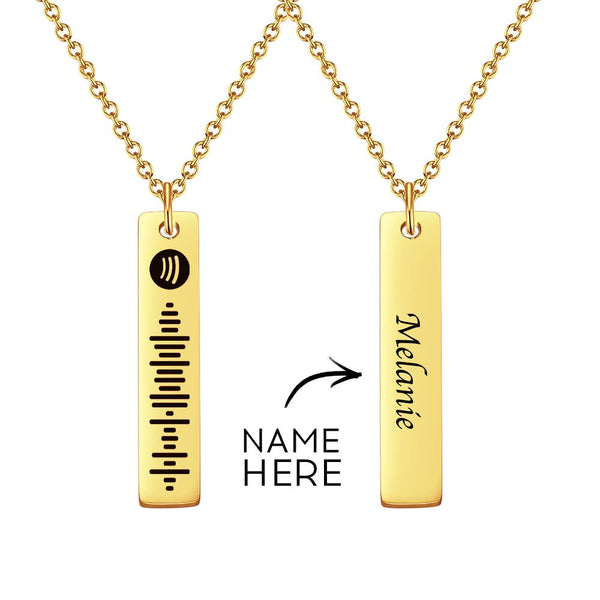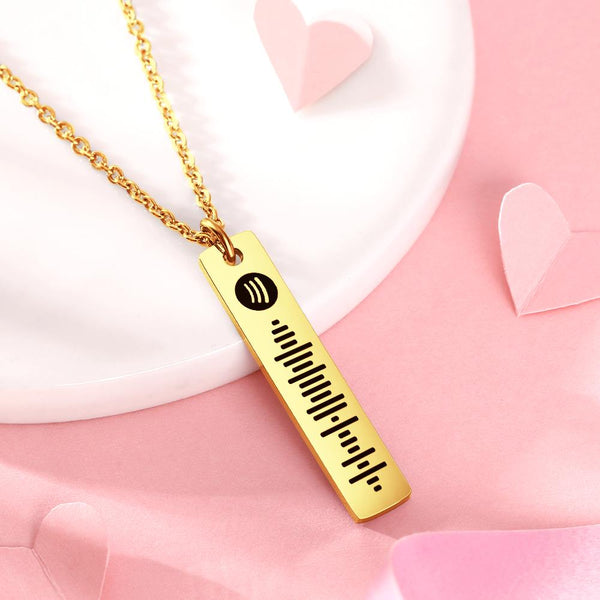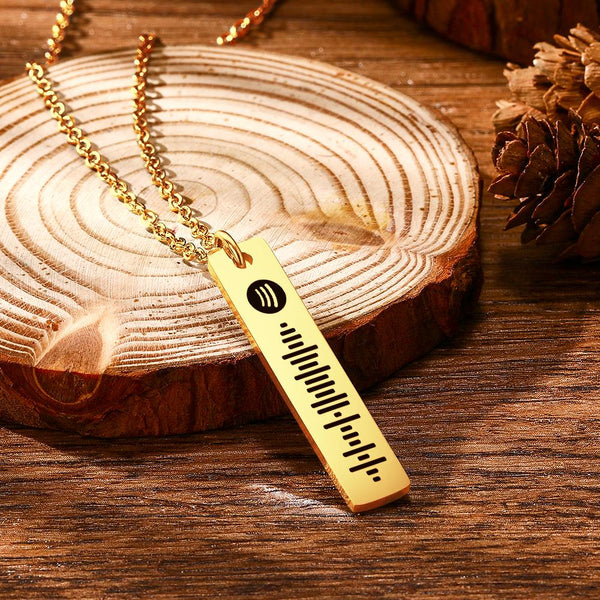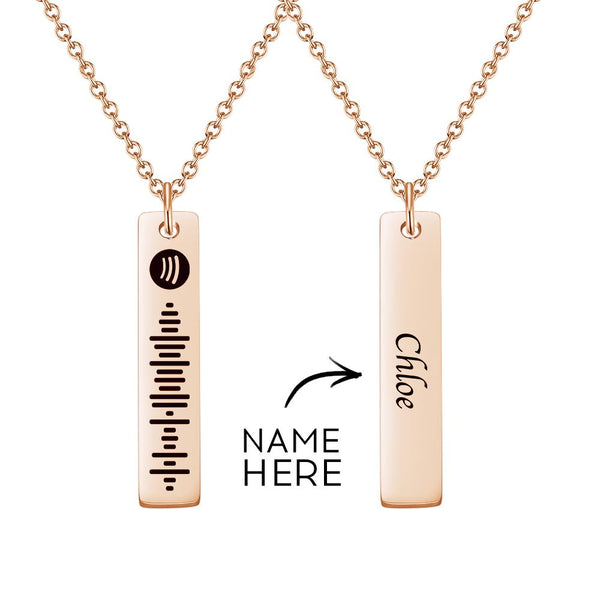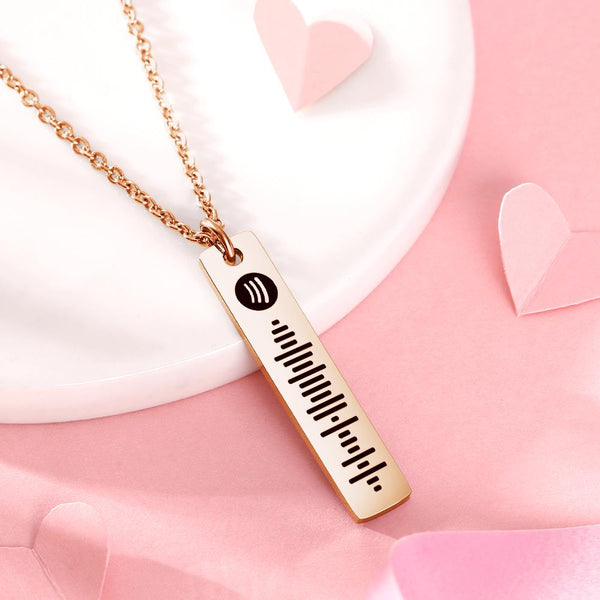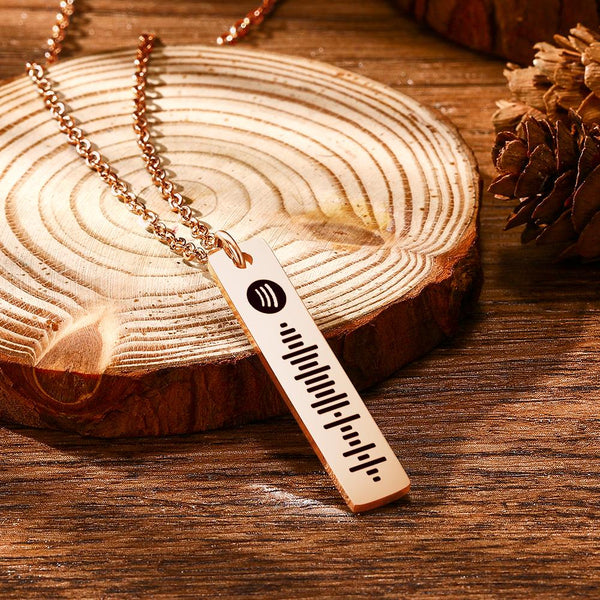 Personalized Bar Necklace Spotify Code Necklace-Custom Name Stainless Steel Necklace-Gifts For Her
Description

Choose your favorite song/album and turn it into a beautiful custom song necklace.You can add a Spotify code! As soon as you scan the code on Spotify your song will instantly begin to play.Personalized necklace is a perfect gift for women on Mother's Day, Christmas Day, Valentine's Day, Thanksgiving Day, Birthday, Anniversary.
Your order will be handled as soon as we receive the customization details, and it will be shipped out within 5-7 days! Please allow 3-5 business days for your order to be made!?We will try our best to turn out an adorable piece as precisely as desired. Please do not hesitate to contact us if you need any help. We will definitely assist you with our rich experience!

Necklace length: 7*35mm
Chain length: 50cm*5cm
Chain thickness: 2.0mm 1*6mm single circle
PRODUCT DETAILS
FREE STANDARD SHIPPING
over £49.00
Return & Exchange
Within 90 Days 
Exclusive Design
Creative Gifts
Custom Service
Efficient & Fast 
Check out the styles featured with Soufeel on
Your order will be handled as soon as we receive the customization details, and it will be shipped out within 5-7 days!
Please allow 3-5 business days for your order to be made!?
We will try our best to turn out an adorable piece as precisely as desired. Please do not hesitate to contact us if you need any help. We will definitely assist you with our rich experience!
Necklace length: 7*35mm
Chain length: 50cm*5cm
Chain thickness: 2.0mm 1*6mm single circle
' >