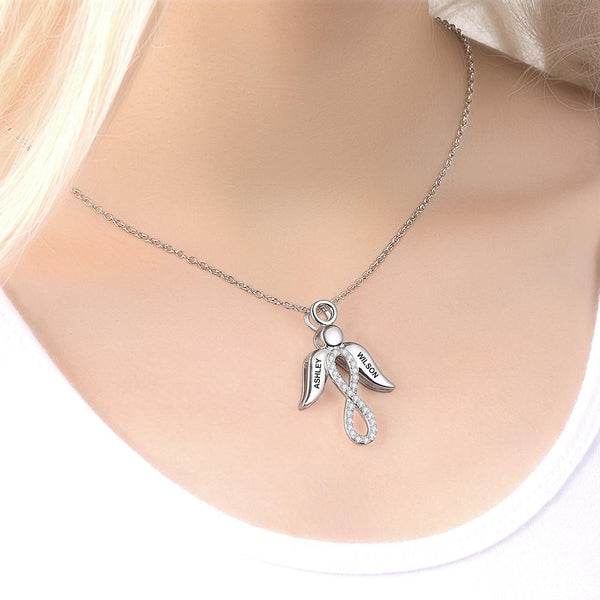 Description

The personalized name necklace is handmade and bears the name you want. You will fall in love with this simple but stylish name necklace. This will be a great personalized gift.
Width: 27mm;
Height: 40mm;
Necklace length: 19.5+2in=50+5cm;
Chain material: copper;
Pendant material: copper;
Your order will be handled as soon as we receive the customization details, and it will be shipped out within 3-5 days! We will try our best to turn out an adorable piece as precisely as desired. Please do not hesitate to contact us if you need any help. We will definitely assist you with our rich experience!
PRODUCT DETAILS
FREE STANDARD SHIPPING
over £49.00
Return & Exchange
Within 90 Days 
Exclusive Design
Creative Gifts
Custom Service
Efficient & Fast 
Check out the styles featured with Soufeel on